Episode 3: Sráid Sheoirse Mhór Thuaidh/ North Great George's Street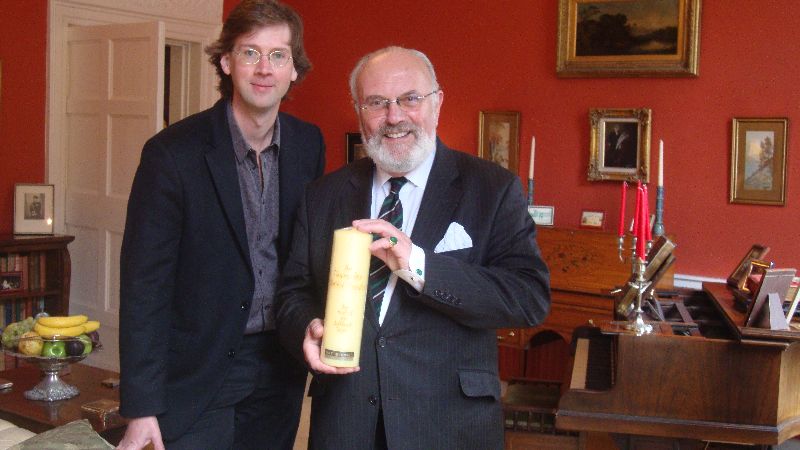 This stunning Georgian terraced is home to one of Dublin's favorite personalities – Senator David Norris. The senator's house will take Manchán back through 250 years of Dublin's architectural history and into the world of the candle makers.
Manchán Magan has been invited by one of Ireland's best known and best loved personalities, Senator, David Norris, to visit his stunning Georgian house in the heart of Dublin's inner city. The story starts in the mid 1700s when Dublin was considered second only to London as one of the great cities of the British empire. Manchán meets conservation architect Nuada Mac Eoin in the Dublin City Archives. He explains how Georgian Dublin was in fact built by high class developers at the time. In the late 1700's Lords, Earls and Viscounts, inhabit the street. But then you jump forward to 1801 and everything has changed. Now the street has been taken over by middle class solicitors and merchants. Manchán meets Patty Duffy who's family run the oldest newsagents in Dublin. She was brought up in a tenement house on North Great George's Street, a street that had become so dilapidated in the 1970's it came close to complete dereliction. If it weren't for committed activists like Senator Norris who campaigned in the 1970's and 80's to change people's attitudes towards the beauty and worth of the Georgian buildings in Dublin, the whole street would have been demolished. On a revealing trip to the Registry of Deeds Manchán discovers the very first deeds relating to Senator Norris's house. It turns out a Tallow Chandler (candle maker) named William Taylor, built the Senators house. But on closer investigation, Manchán discovers that William Taylor was also a prolific developer responsible for building Georgian houses throughout Dublin's inner city. By changing people's attitudes to the beauty of Georgian Dublin, the Senator saved his own house and some of William Taylor's other houses around the city.