Episode 5: Finucaine's, Béal Átha Longfoirt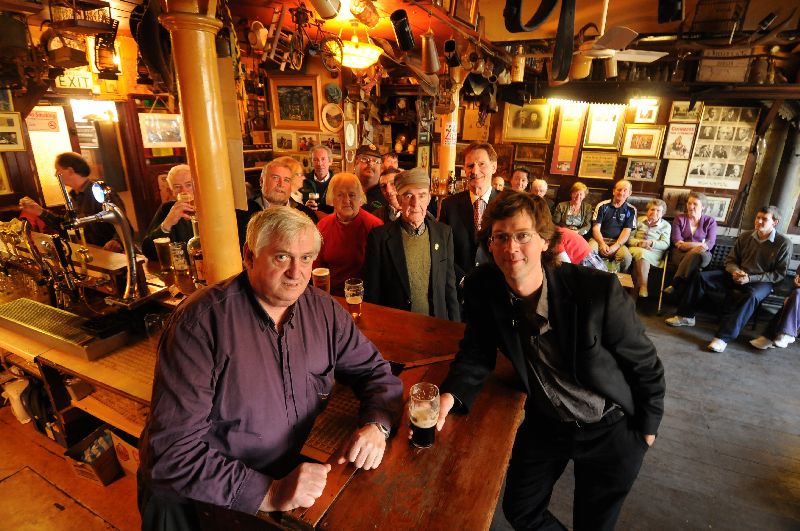 Manchán Magan is on a personal journey into the history of his own family. He visits a house and pub in Ballylongford, Co Kerry which he's been told may hold the key not just to his own family's history but that may also reveal part of the story of Ireland's road to freedom.
Manchán meets house and pub owner Michael Finucane. Michael tells Manchán that his great grand uncle was one of the only leaders of the 1916 Rising who wasn't executed because he died during the fighting. Acclaimed historian Roy Foster explains to Manchán how his great grand uncle had been left a huge sum of money by his father Richard Rahilly. Richard had been a very successful business man and entrepreneur in Ballylongford. So as a young man, Michael Rahilly could afford to live a high life, and he did. He brought the first motor car into Ireland, was founder of the first aviation club, owned a race horse, married an American heiress and then in search of his own identity and culture he begins a different journey. Pádraig Ó Snódaigh explains how Michael Rahilly adds an 'O' to his name and becomes The O'Rahilly – Treasurer and Director of Arms for the Irish Volunteers. Garret Fitzgerald, former Taoiseach/Prime Minister of Irelans tells Manchán how his own father fought side by side with The O'Rahilly in the Rising. Manchán discovers his great grand uncle led the charge from the GPO and died alone from bullet wounds in Moore Lane. Back in Ballylongford at a session in Finucane's pub, his ancestral home, Manchán acknowledges that the people of Ballylongford's own ancestors' support of The O'Rahilly business back in the 1800's had unwittingly contributed to the later nationalist project and the founding of this nation.
King Arthur – Kevin J. Ryan
Lancelot – Tristan McConnell
Guinevere – Pagan McGrath​
The Lady of the Lake – Amy Potter
Merlin – Guy Carleton​
Geoffrey of Monmouth – Zeff Lawless​
Mordred – Conor Tiernan​
Igraine – Martina Babisova​
Roland Rotherham – Authurian Scholar, England​
Fiona Gale – Archaeologist, Denbighshire County Council, Wales​
Win Scutt – Archaeologist, English Heritage​
Robert Tremain – Former Site Supervisor, Tintagel Castle, England​
Graham Phillips – Historian and Author "The Last Tomb of King Arthur"​​
Chris Gidlow – Author "Revealing King Arthur"​
Dr. Peter Guest – Archaeologist, Cardiff University, Wales​
Prof. Roberta Gilchrist – Archaeologist, University of Reading, England​