Episode 6: Teac Caisleán Ellen/ Castle Ellen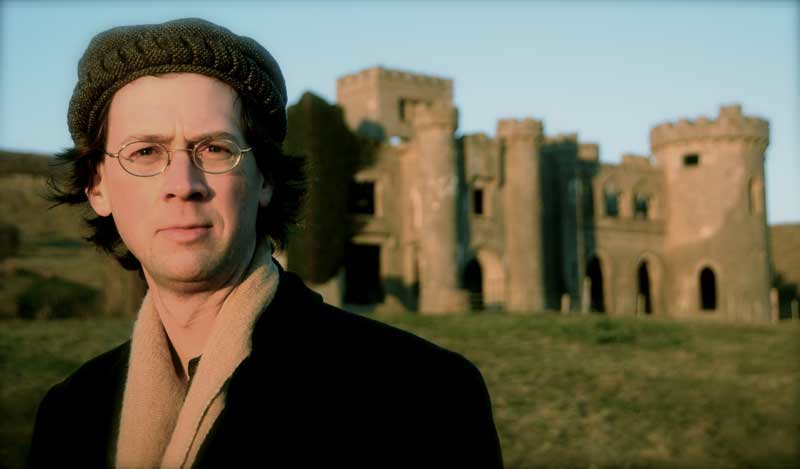 Castle Ellen in Athenry was built in 1810. It's current owner Micheál Keaney tells Manchán that Oscar Wilde and Edward Carson – the man who divided Ireland – played tennis on it's lawns!
Manchán meets house owner Donal Standún who bought the house in 1998 – realising a dream he had as a child – to live in the house and restore it to it's former glory. Donal knows some of the history of the house within the last 150 years – but not who built it and owned the land initially. Manchán discovers that Donal's restoration of Spiddal House hasn't been the first one. For most of the last 300 years Spiddal House was the seat of the Morris Family.
The second Lord Killanin (Martin Morris) commissioned the great Irish architect William Scott to give the house a complete and radical face lift. Manchán meets Mike Scott and Steve Wickam from the Waterboys who recount their memories of recording 'Fisherman's Blues' in Spiddal House. But memories of former stable boy and neighbour Jim Dillon – surprise Manchán most and send him to the Irish Film Archive in Dublin. It is here he discovers the story Jim Dillon told of John Wayne being at the house is true.
The third Lord Killanin (Michael Morris) who lived in Spiddal House when Jim was a boy, was instrumental in bringing the film 'The Quiet Man' to Ireland. In the Irish Film Institute, Manchán views incredible unseen footage from the set of 'The Quiet Man' and reads letters from Lord Killanin to John Forde (Producer) about filming the movie in Connemara. In the final chapter of the Spiddal House story – Manchán takes a trip to Inis Mór to meet local historian Padraig – from this encounter he can reveal to Donal Standún, the present owner of the house that it was in fact the Fitzpatricks of Inis Mór in 1650(regarded in their day as Irish Princes of Trade) who were the first landowners of Spiddal House.