Episode 2: Otto "Scarface" Skorzeny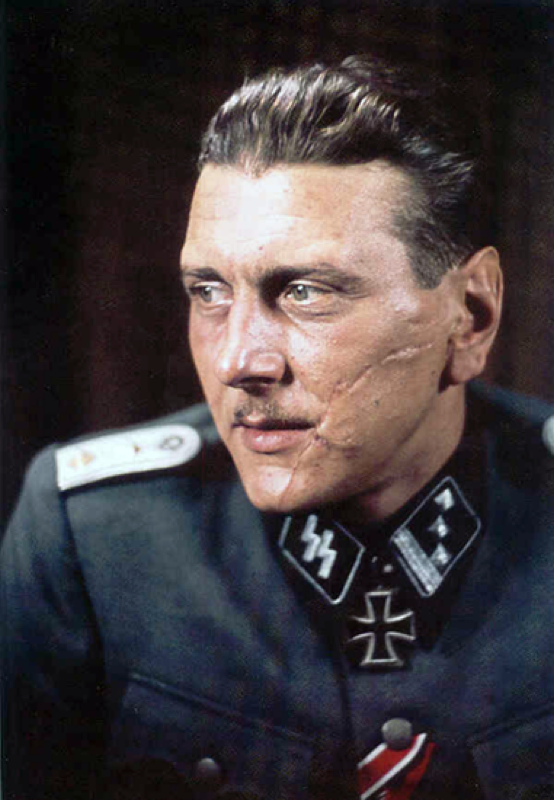 In Programme Two, Cathal O'Shannon investigates how the cold war opened new channels for Nazis seeking sanctuary here. He tells the story of 'the most dangerous man in Europe' and Hitler's favourite soldier – Otto "Scarface" Skorzeny, a James Bond figure who famously rescued Mussolini from a mountaintop fortress. Skorzeny was feted by the Dublin social glitterati, even hobnobbing with a future Taoiseach. He also looks at Helmut Clissmann, the man tasked by the Nazis to recruit the IRA for their war against Britain. Cathal moves on to investigate the Flemish nationalists who became Nazi collaborators – men like Albert Folens, who went on to become a successful publisher of Irish schoolbooks, Albert Luykx, who fled justice in Belgium and later conspired with Charles Haughey and Neil Blaney to import arms for the IRA, and Staf Van Velthoven, the last surviving of 'Ireland's Nazis'.
The style is intriguing and investigative, utilising archive, interviews and drama reconstruction. On a journey that crosses three continents, Cathal O'Shannon discovers who these men were and asks why they were allowed to build lives in postwar Ireland. Steeped in political and religious intrigue, this groundbreaking documentary series reveals the truth about one of the most sensitive and unexplored areas of Ireland's past.