A 6 x 25 minute HD creative documentary series for TV3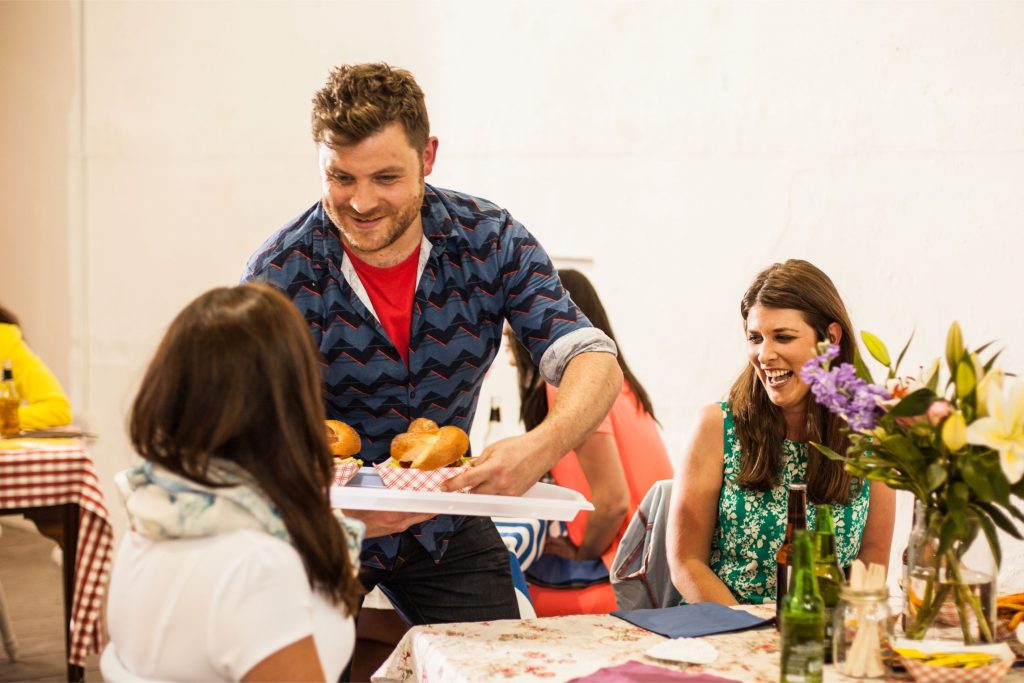 Lazy Chef Simon Lamont travels all over Ireland, cooking exquisite meals that are quick and easy to rustle up. Unlike most cookery shows, The Lazy Chef will cut every corner to make effortless food, all the while showcasing some of the best produce on offer across the country. Simon will share his secrets to fast track delicious meals by offering tips, tricks and short cuts that will allow you to make complicated food in a simple way showing you that you don't need to compromise on taste to cook lazy!
RELEASE DATE:
October 2015 
This brand new 6 part documentary series will see chef Simon Lamont – the "Lazy Chef" – travel all across Ireland in the search of a good time and some good food! Simon will guide us on his big journey to food heaven, letting us in on his tips and tricks for attaining quality produce, showing us the very best of Irish food and cooking up a storm in an easy and uncomplicated way. He will also reveal much that the viewer didn't know about the rich array of traditions and influences that underlie Ireland's cuisine, right from the dawn of our history up to the present day. Did you know, for instance, that black pudding was served in Ireland many hundreds of years ago, when farmers mixed oats with animals' blood to create this celebrated delicacy? Or that our trademark Irish stout started life as a brewer's attempt to imitate London black ale? We will also see the ever-personable Simon indulging his strong sense of joie de vivre, as he sings songs at the camp fire with the local farmer, endures the cold with a local fishing fleet and dances around the stove at a local food market.