The Rookes of Vicar's Hill
4 x 29 min HD Observational Documentary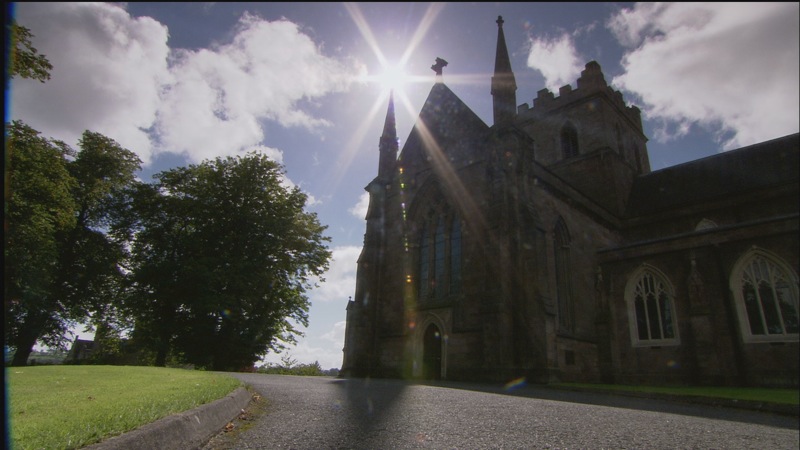 In 2007 Rev. Patrick Rooke was appointed Dean of St Patrick's Church of Ireland Cathedral, Armagh, Northern Ireland.This four part observational documentary series followed Patrick and his family over a 12 month period as he settled into his new role as Dean of Armagh.
Executive Producer – Stephen Rooke
Producer – Stephen Rooke , John Nicholson
Director – Ruán Magan
Writer – Ruán Magan
Production Manager – Tanya Gillen
Lighting Cameraman – Colm Whelen , Mick O'Rourke , Richard Kendrick
RELEASE DATE:
 November 2007
SERIES FORMAT: 4 x 29 min HD
This observational documentary series followed Dean Patrick Rooke ( recently appointed Church of Ireland Bishop of Tuam, Killala and Achonry) and his family over a 12-month period as he settles into his new role as Dean of Armagh in 2007. The series captured the many challenges Patrick faced in both his private and public life including the ordination of the new Archbishop of Ireland. 
With unrivalled access to his personal and professional life, the series represented an extraordinary opportunity for viewers to come to a deeper understanding of the inner workings and broad purpose and ambition of the Church of Ireland.
Afet his first year in the job, Patrick's efforts to revitalise the ancient Cathedral are finally beginning to bear fruit. He and wife Alison look back at their 30 years together. The new Primate of All-Ireland, Archbishop Alan Harper, is enthroned. Guests at this historic event include the Duke of Edinburgh, the Irish President Mary McAleese, and members of Sinn Féin. The series ends amidst a mood of peace and reconciliation.